iBomber Attack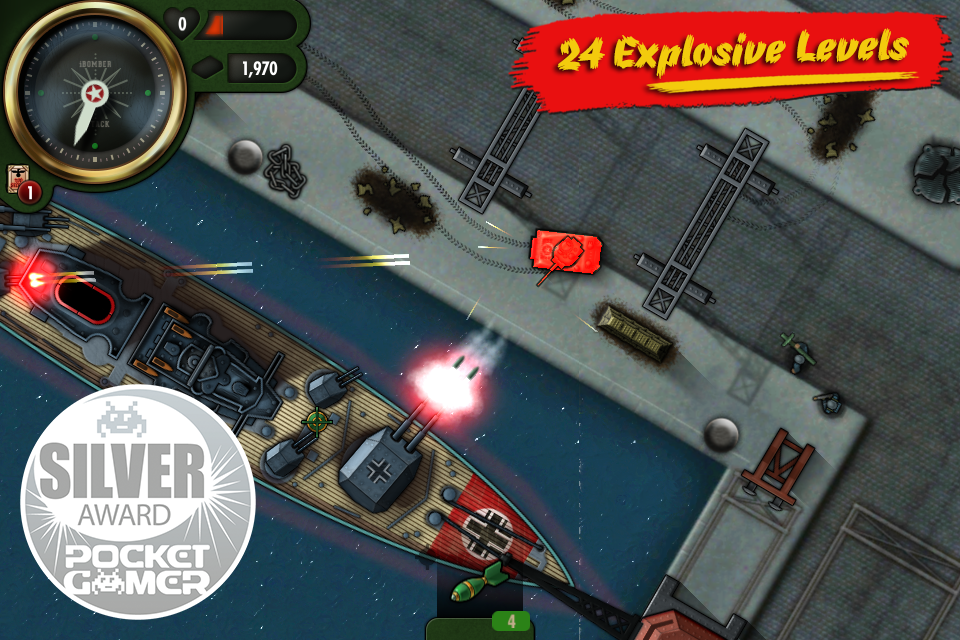 The legendary iBomber series returns but this time its time to ATTACK
Jump into your tank and get ready to blast your way around Europe and defeat the enemy in this visceral tour of destruction With 24 missions full of explosive action to go at, iBomber Attack is a dose of highoctane entertainment that you wont be able to put down.
TOUR OF DESTRUCTION
From destroying Navel dockyards, airfields and secret bases to gunning down legions of flamethrowing soldiers, this is 24 levels of nonstop, high caliber, action.
AWESOME FIREPOWER
Earn Victory Points and collect gold to powerup your tank with Bombs, Bunker Busters, MiniGuns, Flame Throwers, Rockets, Airstrikes, Supply Drops Super Boosts.
iBOMBER LIVES
Dripping with the quality gameplay, visuals and sounds that made the original iBomber games so loved, iBomber Attacks ensures the legend lives on
Like iBomber Have you tried our other iBomber games
iBomber is a registered trade mark and brand name of Cobra Mobile Limited.
Visit iBomberHQ.com for all your hints and tips.
Game Features:
Universal build awesome fire fights, whatever the device
Super smooth gameplay
24 action packed missions
Amazingly detailed graphics
Collect Gold to buy PowerUps
Win Victory Points for upgrades
Huge levels to explore and destroy
The satisfaction of blowing everything up, currency:USD